Bellarmine senior Jayce Gallegos leads Curtis Water Polo to state title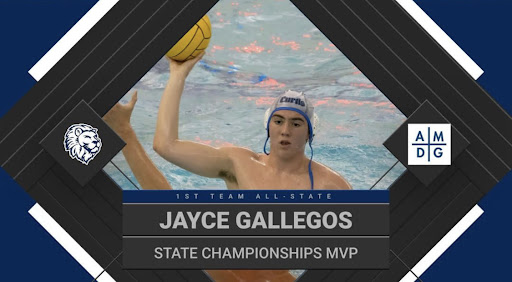 On Sunday, Nov. 13, at the Curtis High School Pool, Bellarmine senior Jayce Gallegos led the Vikings Water Polo team to a state title. Curtis, the top ranked team in the state, and 97th ranked in the nation, was expected to dominate the tournament, and they did, winning at their home pool and taking home their first of what could be many state championships this year (the Vikings are also heavily favored to win the Basketball title).
Unfortunately for Bellarmine aquatics athletes, Bellarmine does not have a school pool. That hasn't stopped Gallegos, who continued playing Water Polo and Swimming for Curtis despite transferring to Bellarmine in 2020. Gallegos is a nationally recognized athlete, honored by Team USA as an Academic All-American for the past two years. With Curtis, Gallegos has been a team leader, and shined in the State tournament, ultimately winning the MVP award. Gallegos was not available for comment after the tournament.
Gallegos has been playing Water Polo competitively for five years, playing for his club team, Puget Sound Polo, as well as for Curtis High School. He is 6'2 with a 74 inch wingspan, playing the Hole. However, he can play any position if necessary, making him a valuable utility player around the pool. He is currently being recruited by top universities around the country.