Reese Widman honored at Bellarmine – Steilacoom Opening Day
   On the Lions' opening day game, baseball was not the first thing on people's minds. Saturday was the first game of the season for Bellarmine, but it was much more than that for many players on the field. It marked the first game for Steilacoom, as well as for multiple players on the Lions, without Reese Widman. 
 Reese Widman was a member of the Steilacoom Sentinels Baseball team last year, but he was much more than that. He was a son, a friend, and a young man with hopes and dreams. Reese died in January, a loss that stung the baseball community in the Puget Sound area. Multiple members of the Lion squad played with Reese on a joint Bellarmine-Steilacoom fall-ball team last Autumn.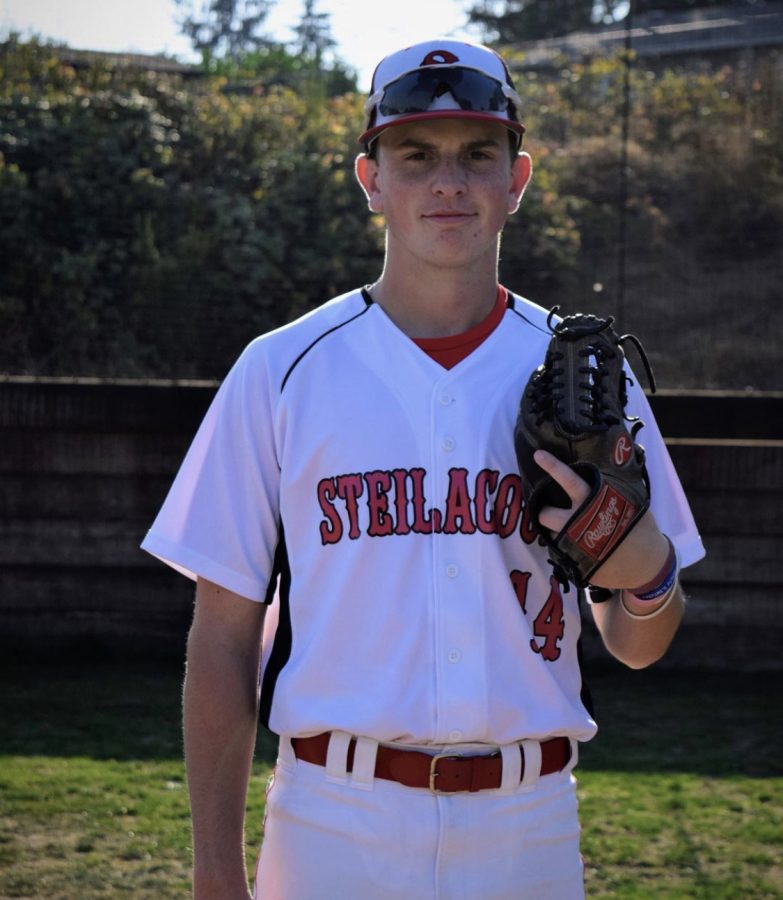 The game began with a small ceremony in Reese's honor. Father Gerry Chapdelaine said a brief prayer, and Senior Owen Haugen, who was a friend and teammate of Reese, presented flowers to his mom Kelly. It was a solemn start to the game.
 The game itself didn't go great for the Bellarmine squad, but it was clearly perceived by the coaching staff as more of a practice game, where winning was less important than seeing what they had in the team. The lineup featured Spencer Truebenbach ('25) leading off and playing center field, followed by left fielder Nick Nino ('24) and first baseman Dolan Wynne ('25). They were followed by four seniors, Drew Welk (P), Hayden Morrison (SS), Nate Burke (2B), and Ethan Truebenbach (RF), who made his return after missing nearly all of last season with an injury. Raiden Calcote ('25) hit in the 8-hole, making his first-ever varsity start and playing third base, and senior catcher Owen Haugen rounded out the order batting 9th. 
Senior ace Drew Welk got the start on the mound, throwing a pair of scoreless innings to open the game. He also scored the first run in the second inning, being driven in on a double by fellow senior Hayden Morrison.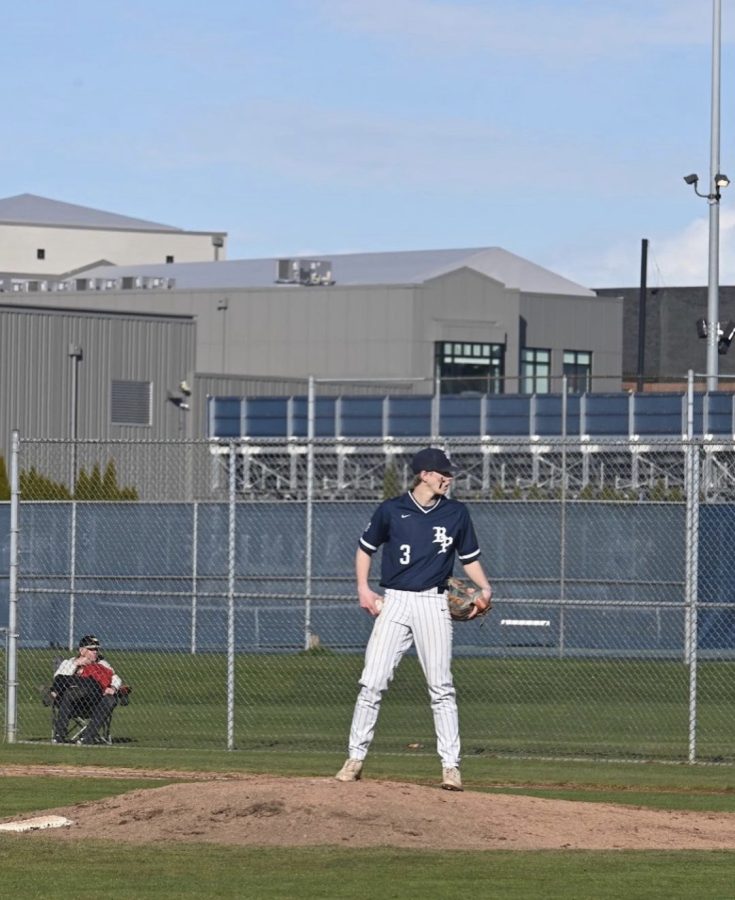 After that, the game was all Steilacoom. Bellarmine's lineup struggled to get on base, and a few errors allowed Steilacoom to capitalize on their hits to bring in the runs. The costliest error may have been an overthrown pickoff attempt by the catcher Haugen, which sailed over the head of Drew Welk at first base and allowed two base runners to score. Bellarmine used three relief pitchers, including Sophomore Jack Nedved, who made his varsity debut after not missing a single start in JV last year. Dolan Wynne and Morrison also took the mound. 
The final score wound up being a 5-1 Bellarmine loss, sending their season record to 0-1. Notable performances included Welk and Morrison, who each had two hits (the only hits in the game for the Lions) the only run, and struck out a combined 9 batters on the mound. Also notable was freshman Dawson Brown, the lone freshman on the team, who was entered into the game in the sixth inning, replacing Truebenbach in right field. He played his first Varsity minutes of his young high school career and took his first varsity at-bat as well. Sophomores Xavier Espindola and Jack Nedved also made their varsity debuts when they were entered into the game. 
Bellarmine's record fell to 0-1, but they certainly have a promising season ahead of them.