Senior swimmers represent Bellarmine at State for Stadium; junior Matthew Audete wins medal with Curtis
Bellarmine is a school with a great deal of opportunities. We have countless sports teams, academic clubs, and performing groups. We have robust Model UN, Robotics, Theatre, and Knowledge Bowl teams. We have a broad range of activities for students to participate in. One thing Bellarmine does not have, however, is a pool. That hasn't stopped seniors John Bethke, Avery Clark, and Jayce Gallegos.
  John and Avery began swimming at the young age of three years old. They formerly swam for club teams until reaching high school, when they joined the Stadium High School swim team. Because Bellarmine has no pool, the WIAA allows our students to swim at whichever high school is closest to where they live, which in their case, is Stadium. Both John and Avery prefer swimming freestyle. They both compete in the 50 free and are both members of the 200-free relay team.  Avery also swims in the 100 breast. 
This year the relay team for Stadium qualified for the 3A state tournament, which meant John and Avery were headed to the state for the first time. John is slightly faster at freestyle while Avery is a better overall swimmer as he can compete in multiple events.
They enjoy team bonding and the feeling of success after a long day of practice. Practices themselves, they say, can be "boring, long, and very tiring," but the hard work pays off when they win meets. 
Jayce Gallegos, who hails from University Place, swims for Curtis High School, not by choice, but at the request of his water polo coach. A high-level water polo player who is on the Team USA roster, Gallegos swims to keep himself in shape for polo season. He, like Bethke, only swims in freestyle events. Because Curtis is 4A and swims against tougher competition, Jayce only made it to the district tournament, despite being faster than John and Avery. Jayce specifically loves away meets because it allows for "fun bus rides."
It is noteworthy that Junior Matthew Audete won an event for Curtis in state. Audete transferred from Curtis to Bellarmine last year and is the most talented swimmer at the school. He has hopes of continuing to swim in college and beyond, and has been training since he was a toddler not only for club teams in the area but also in his backyard pool at his house. Audete was part of the Curtis relay team that won state with a meet record time, and became all-Americans. Curtis as a team finished second in state overall for Boys' Swim and Dive this winter.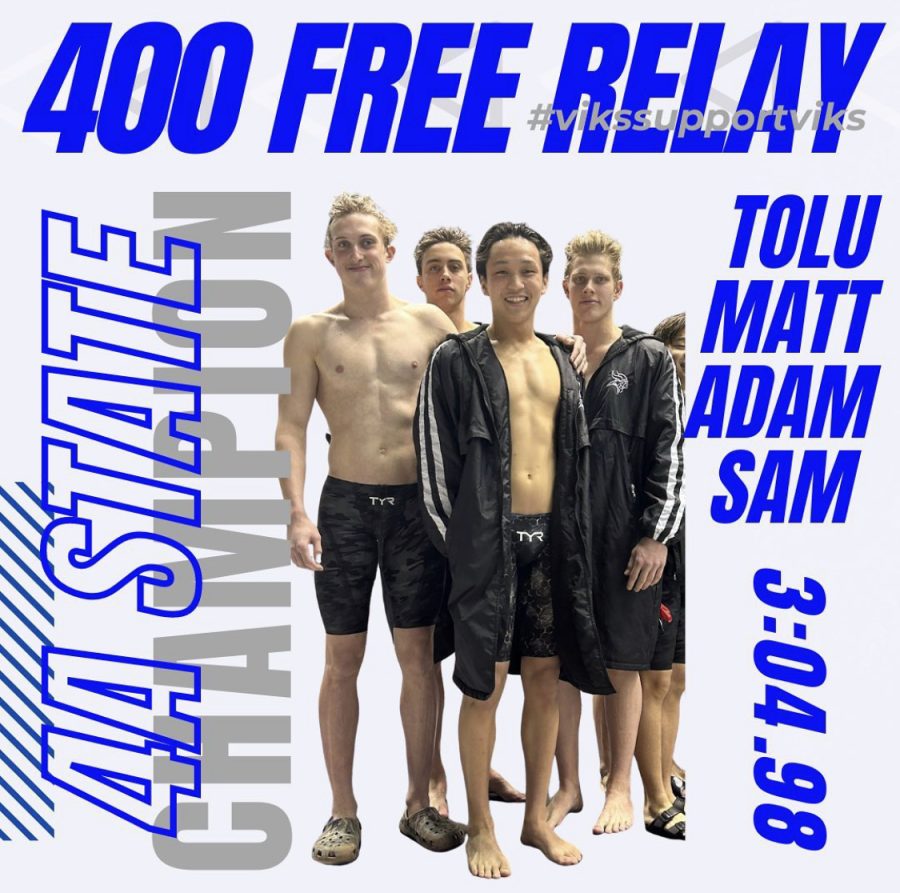 All three Bellarmine swimmers are in agreement that Bellarmine should build a pool, because it will not only allow for more opportunities and convenience for Bellarmine swimmers, but it could also bring long-term revenue to the school, and pay for itself, as pools are currently in high demand by club teams, and could be rented out at a high price. 
Congrats again to Matthew, Jayce, Avery, and John on their tremendous seasons. This concludes our coverage of winter sports at the Lion. Check in soon for articles about spring sports, including Boys' Soccer, Baseball, and Lacrosse.