Late Start Wednesdays are coming to Bellarmine
Hang on for a minute...we're trying to find some more stories you might like.
Next year Bellarmine plans on implementing a new schedule. Every Wednesday, classes will begin at 9 a.m., giving students an hour late start. Classes will be 70 minutes, instead of the normal 80, and classes will be dismissed at 2:30 p.m. And zero hour classes will not be held on Wednesdays.
During this time, faculty and staff will meet for professional development. Present Dean of Students Bill Baerg is ready for this new schedule to be implemented. "This new schedule will be much more consistent. It will be very good for faculty and professional development. We will be able to perform more interdepartmental work, as well as time to devote for prayer and reflection, and meeting time with our professional learning communities."
Junior Nate Graves is looking forward to the weekly late starts: "I'm definitely looking forward to sleep in an extra hour."
Attendance officer Linda McGowan said that for some students, "every day is already a late start."
Principal Cindy Davis is also pleased about the new late starts. When asked what kind of benefits the school would see from the new program, Davis said, "It will improve communication for us as a school community. It will allow us to share information faster and provide much needed dialogue among all of Bellarmine staff. It will provide more time for us to concentrate on professional development, which in turn will directly impact students in a positive way. It will be much more consistent for our students and families, as there will be much fewer 9:30 late starts and fewer earlier dismissals."
Baerg explained how the late starts will aid faculty and in turn will benefit students: "It will strengthen us as a community. We will be working on a curriculum review to ensure that we are getting the graduate outcome that we want. The school will remain open to students before classes begin."
Davis echoed similar sentiments, "Strong professional development carries over into the classroom and student experience. We are aware of the research on later start times and extended sleep, but we don't want to limit instructional time, so it's all about finding a balance."
So, students, start planning your weekly breakfast dates or extra hour of sleep or study for every Wednesday next year.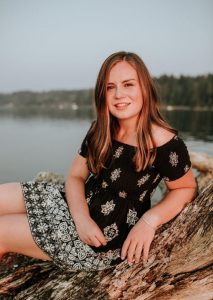 Cristina Shaffer, Online Editor
Cristina Shaffer, senior and editor of BellarmineLion.com, is excited for another year of Bellarmine Lion Journalism! Besides covering breaking news and...