Congratulations to the Class of 2019- Oh, the places they will go'
Gracie Ohlson and Paige Bullman
May 24, 2019
Hang on for a minute...we're trying to find some more stories you might like.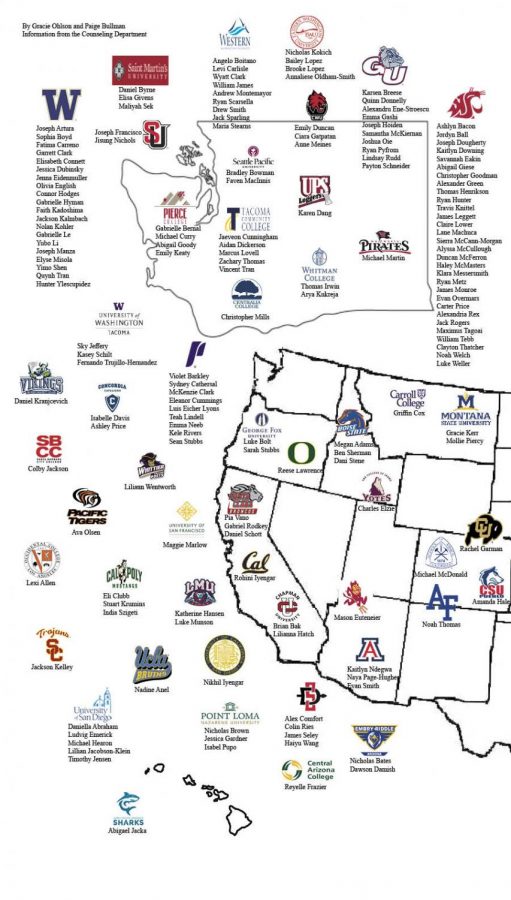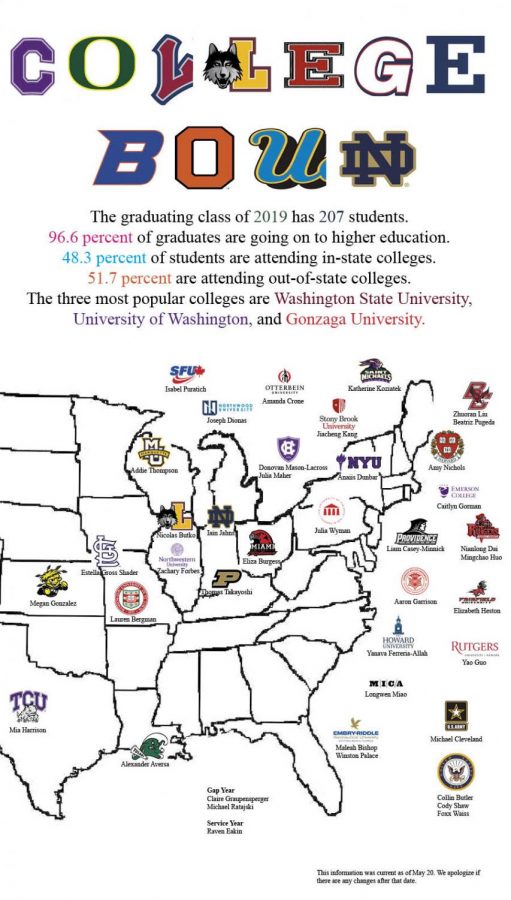 The graduating class of 2019 has 207 students.
Statistics: 96.6 percent of graduates are going on to higher education. 48.3 percent of students are attending in-state colleges. 51.7 percent are attending out-of-state colleges.
The three most popular colleges are Washington State University, University of Washington and Gonzaga University.