Student Spotlight – Luke Jouflas
Senior Luke Jouflas fell in love with skiing at a very early age. Harnessing the power of gravity while gliding on clouds of powder snow gave Jouflas a sense of freedom and independence from the noise of a busy life. But all good things have to come to an end and, Crystal Mountain, the ski resort that Jouflas holds very close to his heart, has exploded in popularity. As a result Jouflas turned to the backcountry where endless untouched snow awaits if you're willing to hike for it.
"Backcountry skiing is perfect if you love doing heinously and arbitrarily difficult things for little to no benefit. But, for me, I love it. Getting away from the crowds and still being able to enjoy skiing is the ultimate mental health reset for me."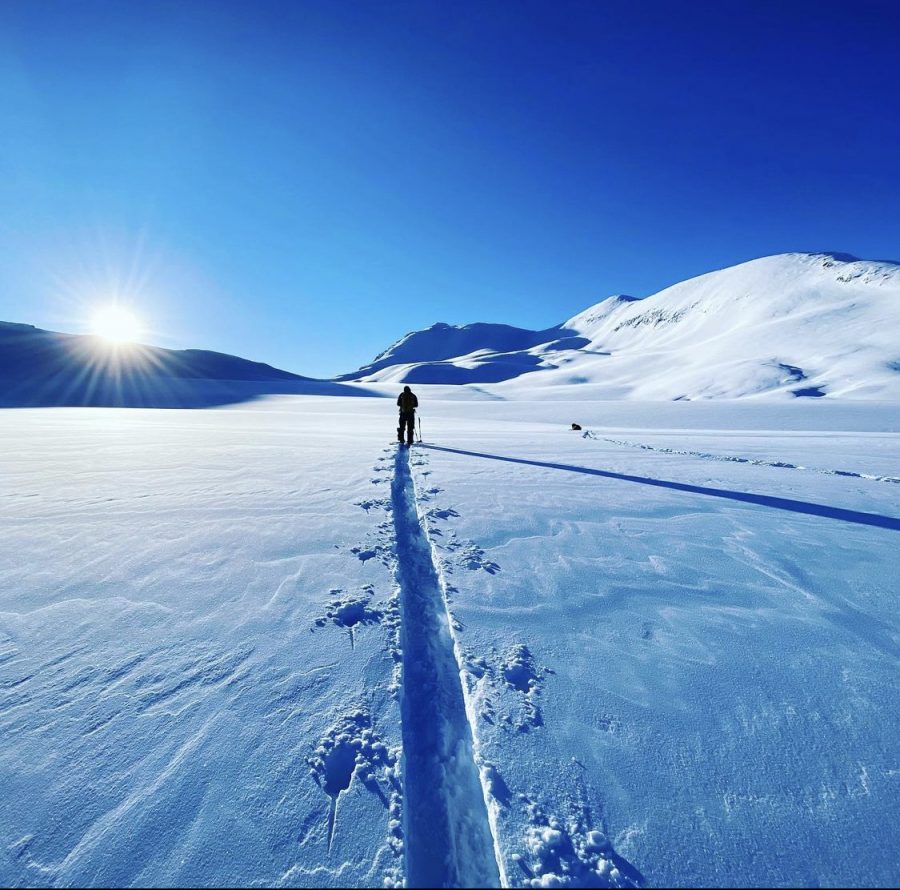 Meanwhile in school, Jouflas was preparing for his Marine Chemistry project. The culminating research was closing in on a due date and Luke and his partner Henry Jacobson once again turned to the backcountry. They thought of difficulties they faced while traveling through terrain and narrowed their research to avalanches.

"To predict avalanches, you have to dig snow pits. Snow pits are exactly what they sound like — and they are awful. They take a tremendous amount of time to dig, and can be unreliable in predicting avalanches. Our project sought out to see if coring the snow could show us where the weak layers are, and allow us to predict the avalanche danger without the hassle of snow pits," said Jouflas.
Jouflas and Jacobson constructed a multitude of snow coring devices from long PVC pipes to metal spars. They found that the metal construction was best for predicting these avalanches. But as for using it, the idea definitely needs some tweaking and maybe even some future research by upcoming marine chemistry students "making the probe more compact or light — lugging around a 3 kilo tube of aluminum was not ideal." That said, Jouflas and his partner Jacobson do plan on using their new device next season.