Seniors hike and bond during their class pilgrimage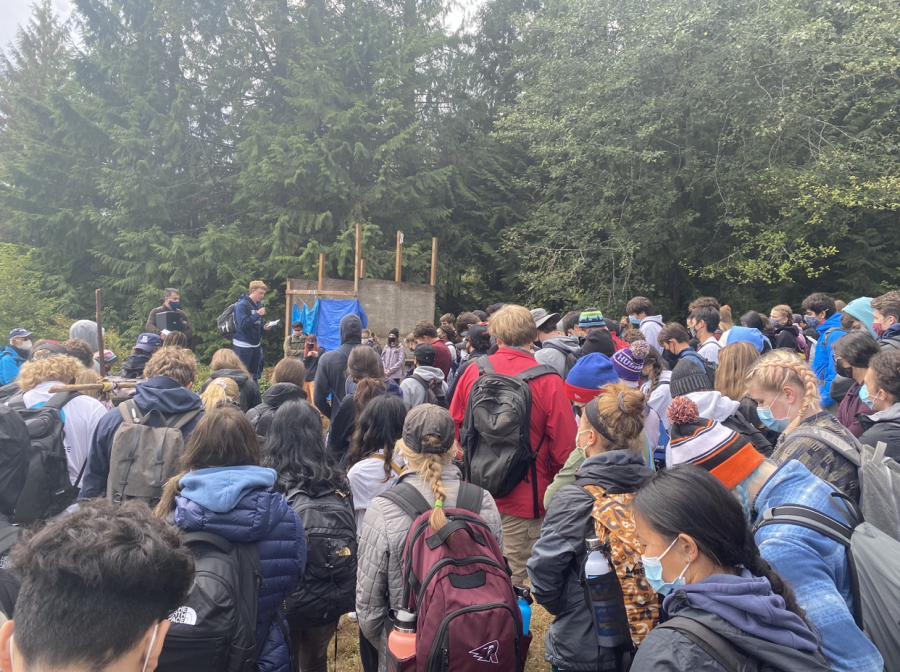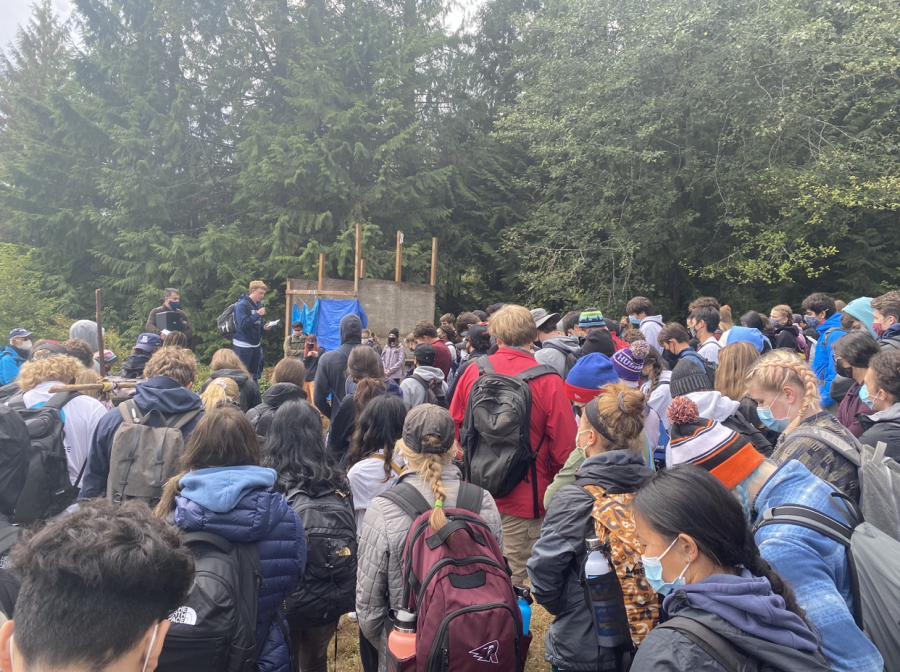 On Sept 17, the senior class gathered together at Camp Hamilton in Monroe, WA, for their Pilgrimage retreat.
Students left campus at 8 a.m. and headed to camp with open hearts and minds. Once there, student leaders kick-started the retreat, leading the students on the first leg of the hike. Legs of the hikes were broken down by breaks where the student Pilgrimage leaders would give speeches on different reflection topics. Along the hike students had the chance to bond with classmates and talk to people outside their circles.
Eventually rain and thunder forced students to return back to the lodge but the retreat was not doomed. The student speakers continued their talks in the lodge and then dinner was served.
After dinner students engaged in mass and communion. Hot chocolate was up next and students gathered around the fire to drink it together.
To end the night a talent show was held and seniors shared laughter and smiles watching each other share different acts. 
Prior to the retreat, Bernice Samson was excited and hoped it would unite the class. She also wanted to meet new people.
Charlie Jones hoped to gain a new understanding of the person he wants to be at the end of high school.
After the retreat, Samson expressed that she learned a lot about her classmates and feels more connected to them.
Overall, Pilgrimage is about class unity, reflecting on one's time at Bellarmine, and preparing to take the next step in life before graduation. Both seniors interviewed said the retreat fulfilled these standards and went past their expectations.
Jones replied that he has become a lot more comfortable with who he is over the course of high school and gained more confidence in himself.
Samson revealed that over the last three years she has become a lot more independent and has a well developed sense of identity. Both Jones and Samson said they enjoyed the experience and would recommend going on pilgrimage your senior year.
Retreats are ways to build community and introspection. It sounds like this year's senior pilgrimage accomplished just that.