'The Cage' yearbook staff wins national award
For their work on the 2021-2022 yearbook, Jostens, Bellarmine's yearbook manufacturer, awarded "The Cage" yearbook staff the Jostens National Yearbook Award of Excellence at the Gold Level. 
To achieve this accolade, the yearbook staff met all five deadlines, featured 75% of the student population three times or more, and sold books to all its students (which is included in Bellarmine's tuition). Only 3% of participating schools win this award. 
Last year, under the direction of former adviser Mindi Morin, "The Cage" released the 2021-2022 yearbook, "Lions Unite." This superhero-inspired book also went on to receive other awards, like a feature in this year's edition of the Jostens Lookbook. The Lookbook compiles the best work from yearbook programs from all around the country, and the science page made it into the book. Jostens representative Jackie Paffrath even brought in a cake with the winning design this spring to celebrate the feature. 
The senior editors, Allison Berg, Abby Cooper, and Ava Collelo worked hard this year on the 2022-2023 yearbook alongside their staff and new adviser, Michael Peterson. "The Cage" met the three criteria for the Jostens National Yearbook of Excellence Award this year, as well, and will be awarded again next spring. They completed the book on March 13, and more details regarding the yearbook release party will be released in May.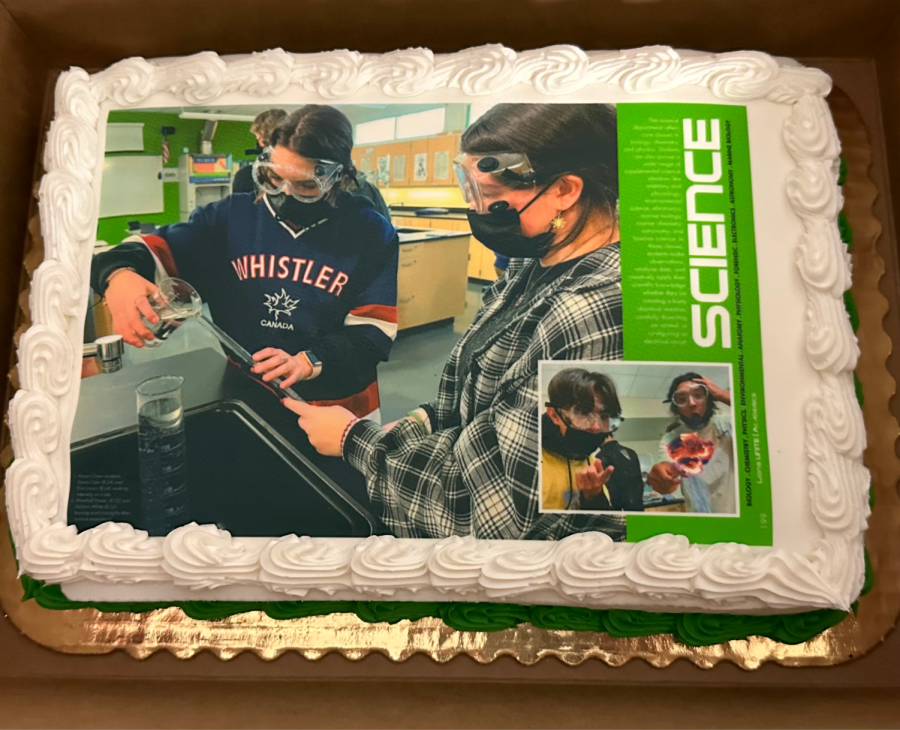 "The Cage" spends all year capturing memories, designing pages, and meeting deadlines. Skills acquired from the stellar program include graphic design, writing, business, marketing, photography, and more. Email Michael Peterson ([email protected]) for inquiries and staff applications.