Cheer the Victorious Blue & White: Class of 2023 has reminders for the Student Body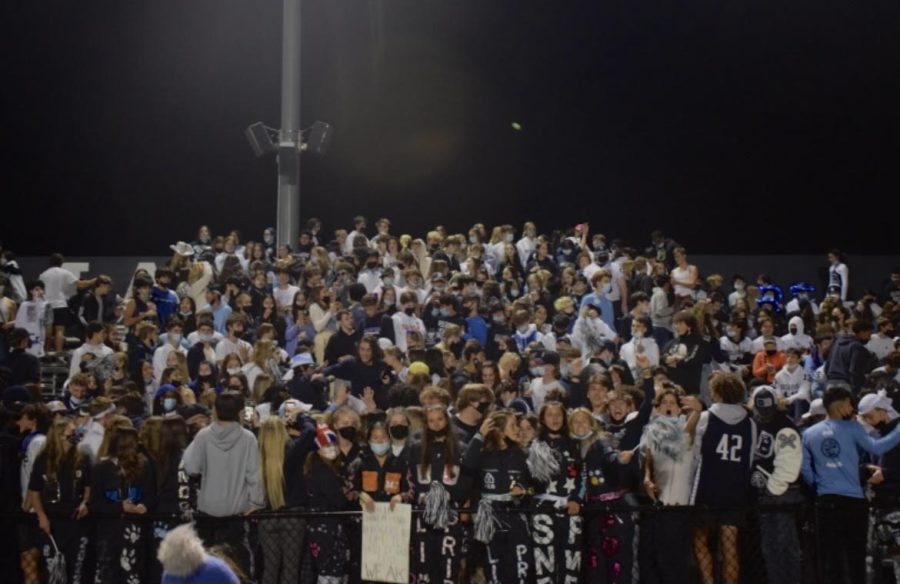 Being a part of the Bellarmine student-section is a memorable experience; many students highlight it as one of the most unforgettable memories of their High School experience. From loud chants, "mosh-pits," and dances, the Bellarmine student section, at its simplest terms, is what high school is all about. Celebrating yourself, your achievements, and your time.
Bellarmine Preparatory School is home to the renowned Lions Football team. Each year the Lions bring in hundreds upon thousands of supporters and spectators during their major sporting events. As the football team competes on Memorial or away, we are reminded of the importance of spirit, enthusiasm, and support amongst our student body.
After a long week of studies and work, finally the time has come. Friday Night Lights. We begin our preparations in dressing to theme in various accessories, paints, and create signs of encouragement for the Lions.
The 2022 Football season has begun and the time to be loud is now. As the Lions prepare to play, we need to be reminded why the student body is here, and why we are so important.
Various seniors leading the student-section offer their say on the importance of your presence in the student section.
"Spirit is what makes students at Bellarmine a Lion. FNL is the time to be loud. It's a time where we forget about our anxiety and stress from school and be together as one, cheering for each other," writes an anonymous senior.
"BE LOUD!" said Ryann Dobler and Gabby Quiocho
"Bellarmine Preparatory spirit is tradition; if you don't participate, don't come," said Sophia McLain.
"Bellarmine spirit is the spirit of the student body. So cheer at the games!" writes Dominic Alessi .
"BPS has the best fans! Stay classy, guys. Don't boo," writes Caroline Mangan.
School spirit at Bellarmine is tradition. As the season moves forward, we hope you all can celebrate the Lions.
Go Big Blue!