New artist rising: Layton Greene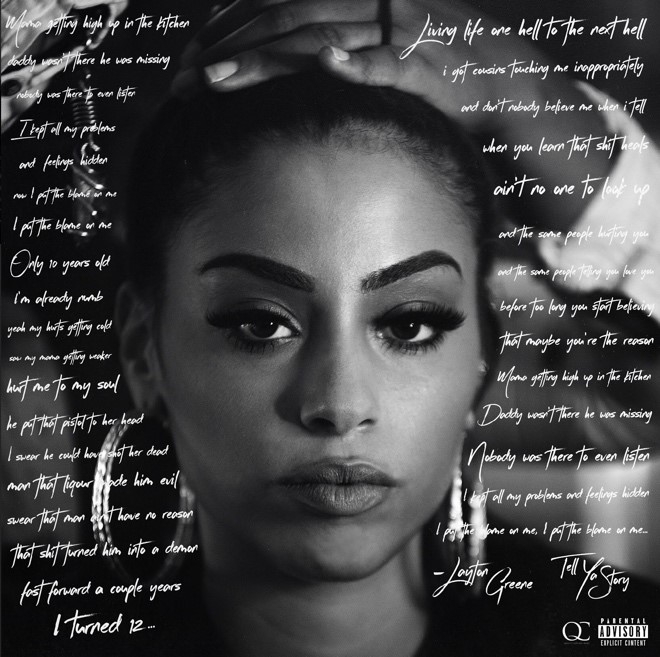 You sure will be a "Kool Kid" if you listen to Layton Greene. The 20-year-old R&B singer/songwriter Layton Greene became a star overnight after she posted a remix of her singing Kodak Black's "Roll in Peace". Her remix was uploaded to SoundCloud, instantly gaining over 3.5 million plays, later appearing in the Top 15 of Billboards Hot R&B Songs chart. Greene soon after became signed by record label Quality Control Music and Motown Records. Those record labels also manage Migos, Lil Yachty, City Girls, Bruno Mars and more very popular artists. She is now musically blowing up as her latest song "Leave Em Alone" (ft. City Girls, Lil Baby, and PnB Rock) has over 85 million streams.
Greene released an album earlier this year called "Tell Ya Story." The album has seven songs which share events of her bumpy childhood. The song, "I Love You," is filled with passion and heartache about a toxic ex boyfriend. More of her songs include vulnerable topics of love and struggles throughout her life, letting people know who she is through her music.
She grew up loving music and auditioned for The X Factor and America's Got Talent in her early teens, but unfortunately was turned down. Although she was turned down, she still pursued her desire for music. In an interview by GoMoxie, Greene said, "Ever since I was a little girl, I knew I was going to be a professional singer. I knew I would be famous one day. I didn't know how it was going to happen. I just knew it would."