2022 Spring Musical, 'Bye Bye Birdie!' Featuring Conrad Birdie Himself aka Levi Coovert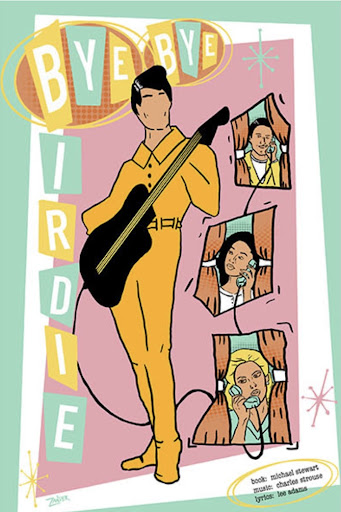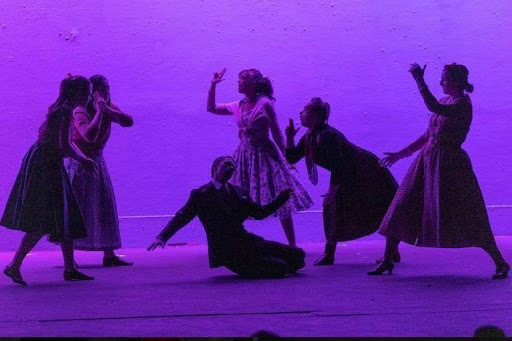 The Bellarmine Drama department presented "Bye Bye Birdie" as the spring musical for the 2021-2022 year. The Musical Comedy, set in 1958 Ohio, is described as a heartwarming mixture of nostalgia, the desire for celebrity, glamour, and a typical American town. Against the backdrop of this "very American" story, the musical also addresses issues of prejudice and identity, providing not only the audience but the cast and crew with plenty to think about.
Eight shows were put on in Bellarmine's McAstocker Theater, spanning March 10 to March 20. Tickets were available for purchase online or at the door, $8.00 for students and $12.00 for adults.
The actor playing Conrad Birdie, junior Levi Coovert, spoke about his excitement prior to opening weekend. He gave a brief synopsis of the play, saying, "The show is about a pop singer called Conrad Birdie, who is about to leave for war, and his songwriter Albert, who hopes to put on a thrilling final performance for Conrad and win the heart of the beautiful Rose Alvarez."
As for his role, he said, "I am playing Conrad, the pop star. Conrad is basically like Elvis, he's always the center of attention, being chased by fans around the world. But he's about to leave to go to war, and he wants to have one last kiss before he goes."
This year has been a different experience from prior musicals, which has been similar to the past few productions that have occurred during and after the pandemic. Looking ahead to opening weekend, Coovert said, "The preparation experience has been difficult, more difficult than the past. It's a tough show with difficult music and a complex set. There's been a lot of stress but it's going to pay off this weekend when we knock it out of the park."
He also explained his passion for performing and his enjoyment in the production experience. "I'm most looking forward to seeing the smiles on everyone's faces during the show. I love entertaining people because I know how much happiness it can bring to our audience. It's like an escape from the real world, and it is my job as an actor to do my very best to bring them that escape."
After returning to school this week, Coovert and the rest of the cast have received rave reviews. The comedic aspect of the production as well as the individual performances from the theatre department hit it out of the park.