Welcome Back tradition: a 2022 Homecoming recap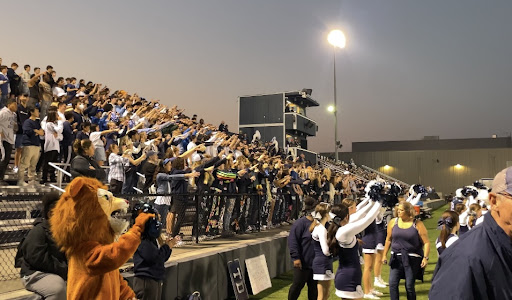 From our annual Homecoming pep rally, a Friday Night Lights win, and a Starry Night Homecoming Dance, Bellarmine Preparatory School seems to have once reached normality after 2 1/2  long years of a pandemic.
Father Gerry Chapdelaine, S.J. welcomed the Homecoming weekend with beautiful words in the assembly's opening prayer. The pep rally also hosted various types of entertainment from a Football Team vs. the Cheer Team dance-off, to a shirt-canon by the Robotics team. The moment long awaited, the revealing of the 2022 Homecoming Royalty, left smiles and gasps from hundreds of students in the stands.
Following the pep rally, came the event of the evening, Friday Night Lights. Bellarmine's first time playing on a Friday evening this season proved to be a success against the South Kitsap Wolves. The half-time show showcased a wonderful performance by the Bellarmine band, cheer team, and formal announcement of the Homecoming court. The fun did not end at half-time. A 38-6 win left the students ecstatic providing great support to the Bellarmine Lions Football team.
Truly, this was a homecoming game to remember.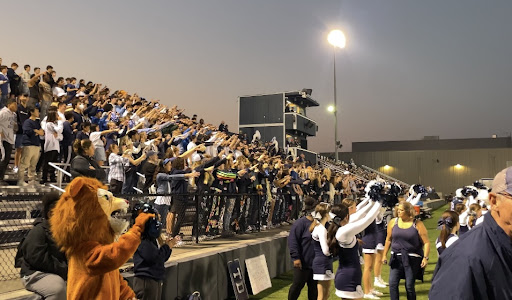 Saturday came and preparations for the Homecoming dance began. Hundreds of students readied in their reservations, photo-ops, and activities to all then join at our common place, Bellarmine Prep.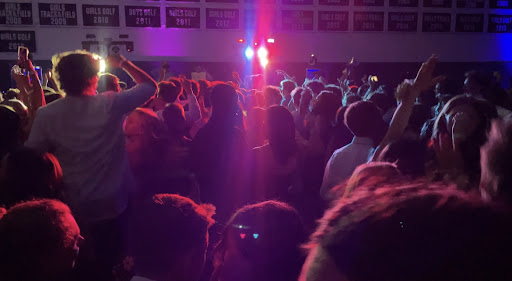 It was here where Fr. Gerry's words proved to be true. Bellarmine is a place to come home to. Hundreds of students danced the night away on the gym floor under colorful lights amongst great company.